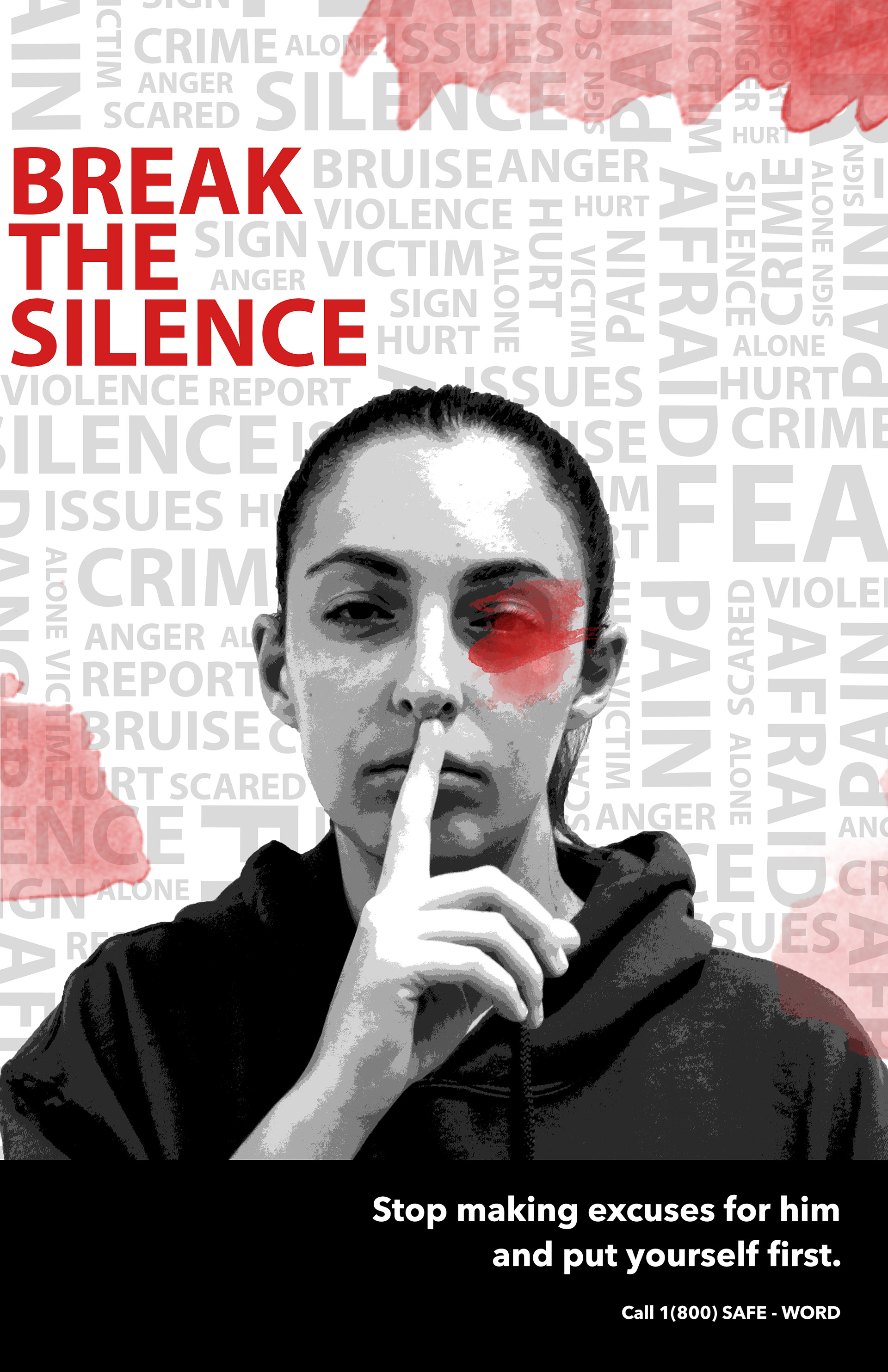 Problem:
Create a series containing five pieces that aids a social case of your choosing. Create them in a manner as if you would be implementing them.
Solution:
I chose to design a series of bus stop ads to aid domestic violence. The resining being bus stop ads is that they are easily seen and visible. The next step past the bus stops would be to create posters of the same ads and place them in various establishments. I created four posters that say "break the Silence." 
The last ad is a GIF of all these victims with the phrase, "we broke our silence." This is to show that people can feel comfortable about seeking help and that there is no stigma behind any kind of abuse. 
The importance of these ads is that they show young adults as the victims. They also show that abuse happens to all people. If these ads were to be utilized, I would ask to create an even wider range of ethnicities and ages as well to really hone in on the range of victims so that no one feels left out.