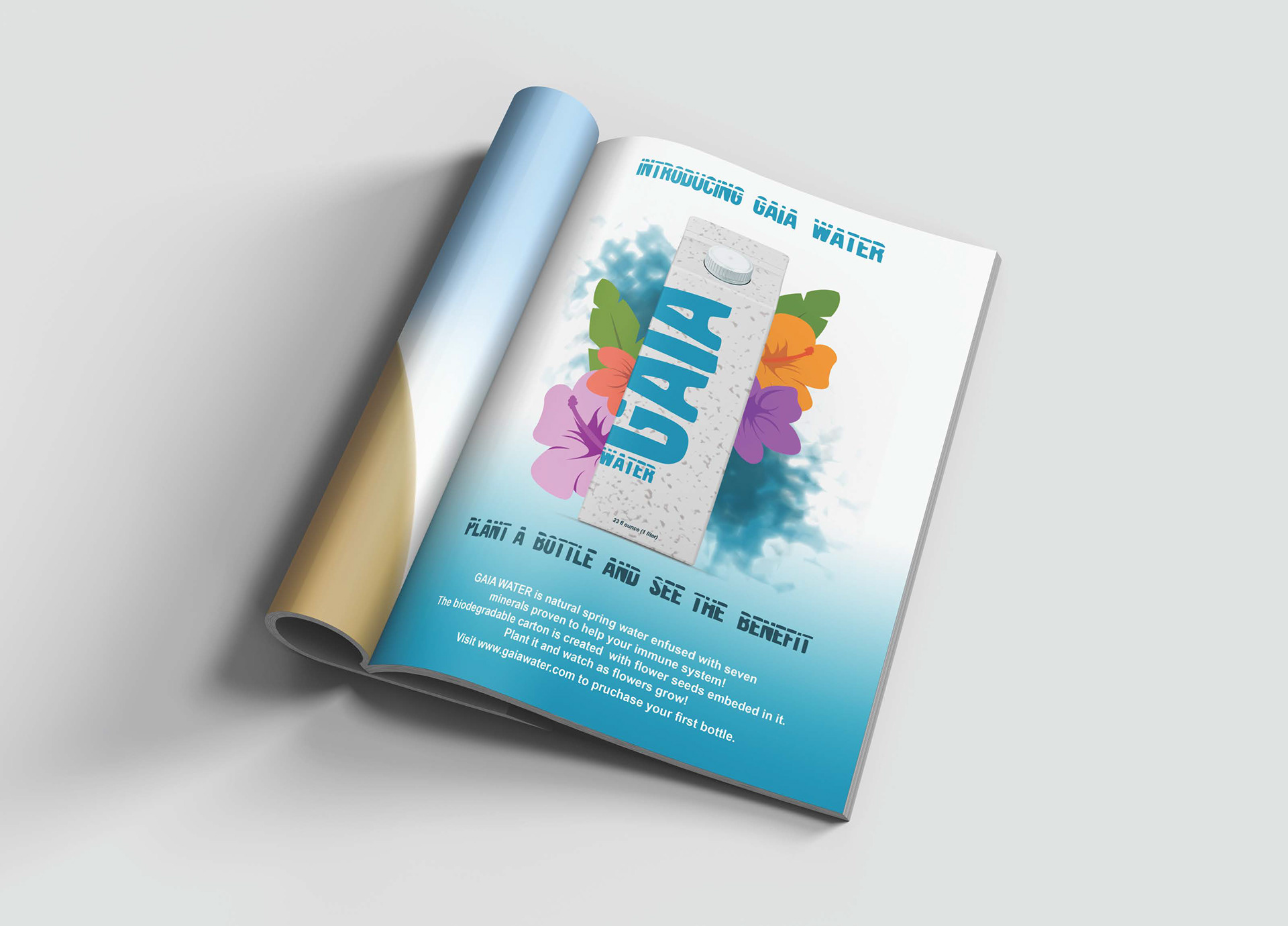 Problem:
Create a new kind of water bottle and create an advertisement for it that speaks to a specific demographic.
Solution:
I created a biodegradable carton of water that when planted, would sprout flowers. This water carton infused with seeds aims to show people the effects of doing good and also aims to lower the amount of plastic entered into the world. 
This advertisement was created by keeping a younger demographic in mind. Using an organic typeface and impactful colors, this ad is designed to make a viewer stop flipping pages.